Reveal & Accelerate your Leadership - COACHING
My passion is Women Leadership, my mission is to enable you to reveal and to accelerate your talents as a woman-leader so you enjoy a fulfilling and rewarding career.
So? Enough of not giving 100% ? Enough of feeling like your career is passing you by ? Enough with the old management 2.0 ?
It's time for more success and satisfaction. You know that you have got what it takes to be an fantastic leader!
A Leader who impacts her organisation, her team and her colleagues in a positive way. A Leader who's lit up by her professional life
Are you ready to BE the best you can be?
Reveal & Accelerate your Leadership
Go from Manager to Leader.
To reveal the Leader in you: for more personal & professional satisfaction, working on your business rather than in your business for more inspiration, creativity, real responsibility and collaboration.
To accelerate your Leadership : for more professional success.
The time is now, you, your team, your colleagues and your organisation need you as a Leader, to «be» the best you can be.
6 sessions (kick-off +1h30/session) over 3 to 5 months
With my on-going coaching you will first put in place your objective through an in-depth work of questioning and reflecting.Then you will create your action plan that will enable you to achieve your goal, baby steps or big leap you will put it into action feeling totally confident. The key ingredient is your mindset (confidence, limiting beliefs, talents..), this is the key to success as a Leader and we will work together so you can grow into a success mindset.
My role
As your Coach over these 6 sessions I am your guide, your cheer-leader, your mentor and a keen observer to enable you to reveal & accelerate your Leadership. I propose ways to develop a positive and growth mindset and keep you accountable of your actions.
You uplevel and develop into a serene and succesfull leader.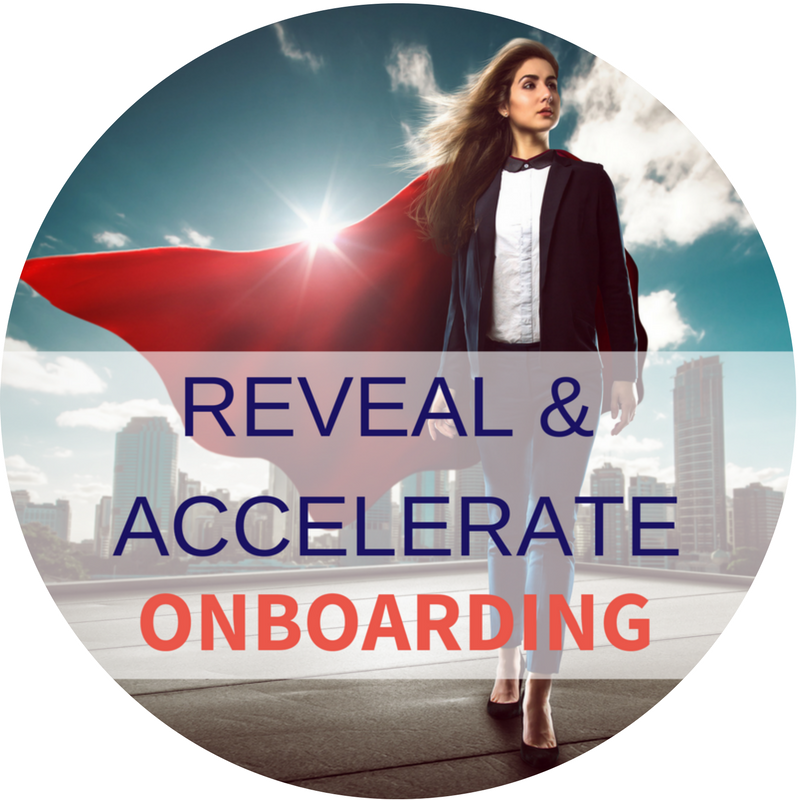 Reveal & Accelerate your Onboarding
This program is inspired by M. Watkins' The first 90 days methodology to which I've added mindset and leadership work to ensure you own your new role and create an impact FAST.
This program is a fusion of coaching and mentoring techniques structured around
4 key stages
7 x 1h30 coaching sessions
Weekly calls in between coaching sessions
Tools and documents that are yours to keep
Just over 3 months
This process and mindset work means you'll start in your new role as a Leader : confident, with the right posture, a strategic outlook, a plan of action and those « quick-wins » which boost your visibility and impact in your organisation
My role
As your Coach over this program I am your guide, your cheer-leader, your mentor and a keen observer to kick-start your new role and make the impact you deserve and that your business needs. It's not about "hitting the ground running", it's about enabling you to start with the right mindset and be laser-focussed on what success looks like for you, your team & your organisation.
My commitments:
I commit to using my tools and skills as a certified Coach
I commit to leveraging my 20 years experience in Leadership, management and business strategy
I have an unwavering faith in your talents, skills and abilities
I commit to your full autonomy and responsibility (I am not a guru)
I commit to being myself, authentically with candor and benevolence
Commitment is important to me and I expect commitment on your side too.