Hi I'm Carine San Juan, former international corporate junkie who sought to understand how we could do management and business differently. Today I am a certified Leadership Coach working with women to embrace their leadership for a rewarding career, on their terms.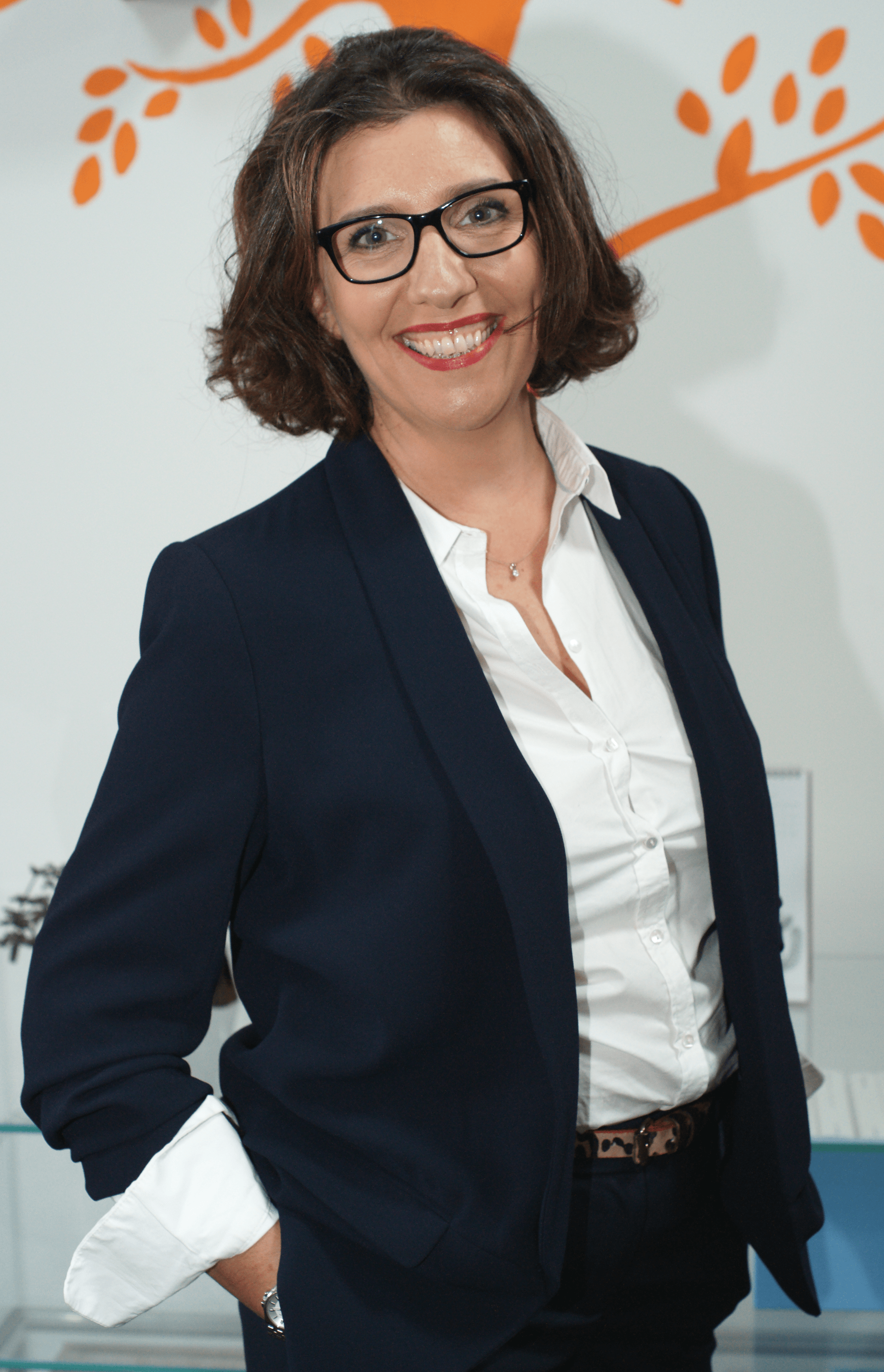 And you are…
ambitious, talented and responsible.
Leading a rewarding career is an important part of your life but ….
→ The question "Is this IT? Is this all there is? » is regularly popping up in your mind …
→ You want to "lead" your team more than "manage", for better results and more satisfaction
→ You feel it's time to reconsider your role, your posture in order to be a leader in this new world …
→ You have taken on a new role and want a kickstart as a Leader-Manager: effective, team-builder and getting those quick-wins…. You want to feel 100%!
→ You have ideas and talent but you need leadership skills to reach your full potential …
Well, you want to "BE" the best version of yourself and today… you feel stuck.
 Being empowered and becoming the leader of your career is all down to you. You have the skills and talent you just need some support & guidance (me!). The only question is: Do you have the courage to start this journey, to reveal and accelerate your leadership?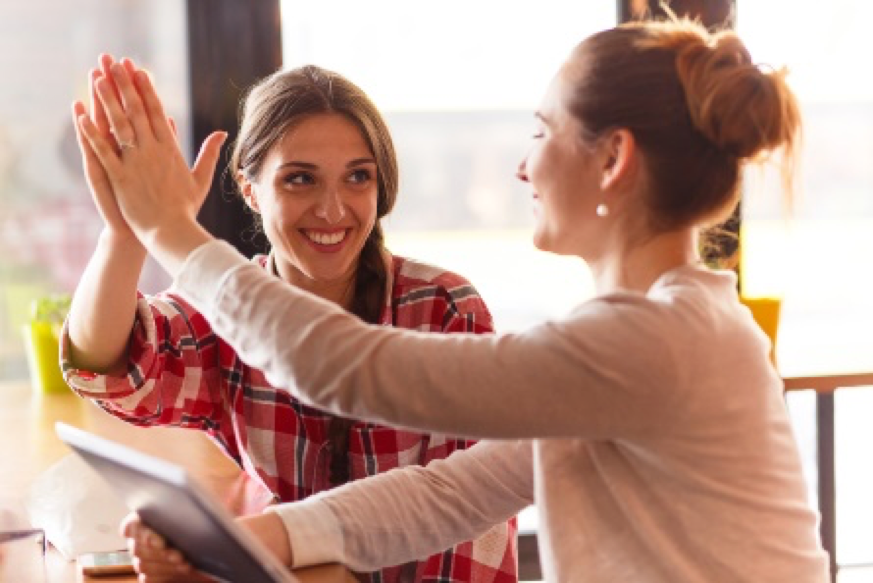 Is it for you ?
I'll make it easy for you, here are a couple of questions which will help you determine whether developing your leadership skills today is for you. I'm not judging your motives, for me they're all valid, I just want to save you time. Consider it as a mini coaching session, my gift 😉
If I got a pay raise will I still be as frustrated?
Do I have the time and the desire to work on my mindset, even if it gets uncomfortable?
Am I happy if things start to really shift in my professional life?
If the answer is NO? What I offer is not what you need today. You still got all the way here so leadership and professional development interest you and I suggest we keep in touch, why not subscribe to my monthly Newsletter?
I am the author of my life
You said YES?
You've got this, you can BE the best version of yourself: purposeful, talented, responsible. A Leader who chooses success!
Let's discuss how I can support you in embracing your leadership, book your free 30mins Clarity call in one click
A bit more about me?
I hold a Law degree from the University of Montpellier, France, as well as a Political Science BA Hons from Kingston University, UK. I spent 20 years in large Europeans organisations mainly in commercial and strategic roles: consulting, sales and marketing
My passion, work ethics and skills took me to Director level and member of the board (yeah, one of my goals!)
I've always been interested in Leadership, management and mentorship in business. Those corporate years have given me experience, expertise, strong interpersonal skills, great successes and great failures, just like you I guess?
So I'm no super-hero however I use my experience to develop my leadership style, I explore the potential Conscious Leadership bring us and thanks to my coaching training, I have learnt to put all this to good use to enable you to accelerate your career.
Oh, did I mention I was French? I know, you really can have it all 😉
What do I believe in?
There are 2 fundamental ways to lead : Through fear or through trust. One makes people grow smaller. The other invites people to grow larger. The mindset and the skills are radically different. How do you want to lead?

Gregg Kendrick, Basileia
I believe that self-awareness is the key to better leadership and a more fulfilling career (and life in general). This key opens the door to a growth mindset. A growth mindset makes deep and meaningful changes possible in our behaviour and, as a result, our success.
In Conscious Leadership I found a way to articulate this belief and bring better Leadership to the workplace. This is the leadership of the emerging world, a leadership that recognises that sustainable development must include all levels: human, organisational and environmental.
My belief is that businesses are a force for good, for change and it is urgent to ensure we are all equipped with the necessary skills.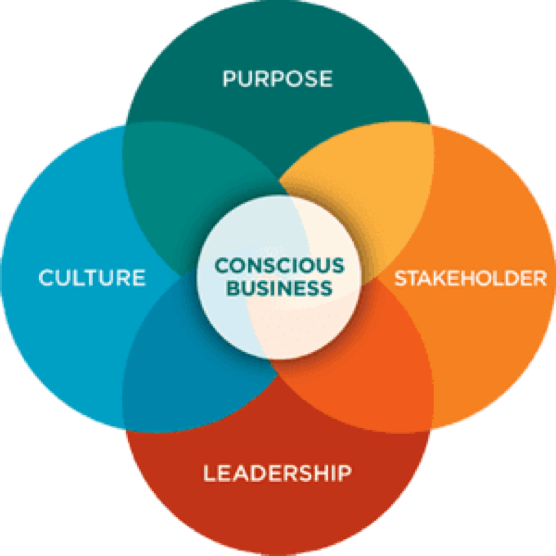 image courtesy of the conscious capitalism organisation
Leadership is not about job title or rank. Everyone needs to take personal responsibility and realises the impact he or she can have on their organisation. Obviously when a CEO becomes a conscious leader changes happen faster in the organisation but it will always stop with the last one who's stuck in "old world" behaviour.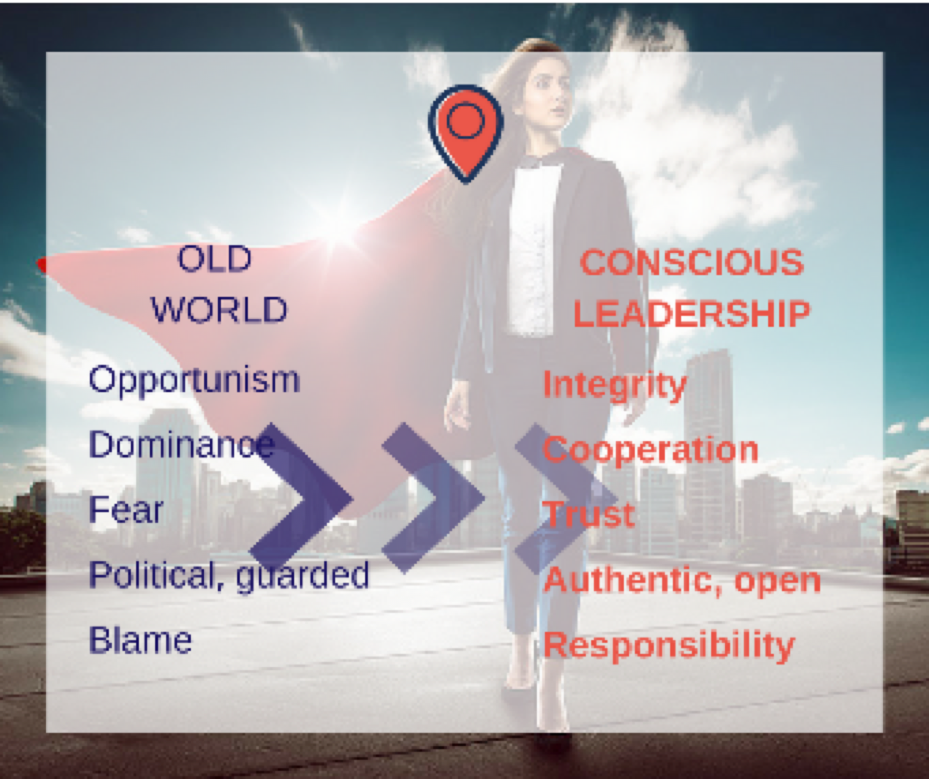 Being a conscious leader isn't a certificate program, it's a lifestyle.

Eric Kaufmann, Conscious Company Media
If the topic of Conscious Leadership interests you, here are more information:
And what is my intention?
To empower women to reveal and accelerate their leadership for more impact and success in their career.
I work with private clients (coaching & mastermind) and with companies (individual and team coaching)
Big ambitions Carine? Yep, I want to change the world through you, women, conscious leaders, leading more fulfilling careers and positively impacting your organisation for a better world!
Ready to uplevel your career? Book your 30mins Clarity call, it's free and with no engagement.